Aston Villa Legends
Goalkeeper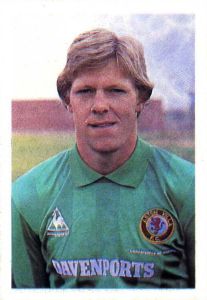 Nigel Spink, 1979-96, Goalkeeper
Mr Reliable, Nigel Spink spent 17 years at Aston Villa and was the first Goalkeeper to play for the club in the Premier League era, he made 460 appearances for the club with his second cap coming as a substitute in the 1982 European Cup final where he went on to make a starring role and cement his name in the hearts of Villa fans. Spink went on to win the European Super Cup the next year and was still number on keeper in 1994 when Villa won the League cup.
Defense
Olof Mellberg, Right Back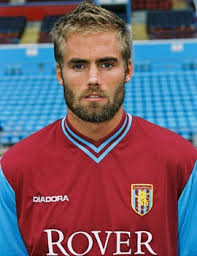 Despite reported interest from Barcelona and Valencia, Aston Villa secured the signature of Olof Mellberg who became one of Villa most consistent defenders of all time and one of the most popular with the fans, his preferred position was at centre back but we just had to squeeze him into our team. He made 232 appearance for the club before leaving to join Juventus in 2008 but he will always be remembered for his gesture to the away fans in his last ever game for Villa when he left each one of them a replica shirt with his name and the slogan "Thanks for your support" on the back.
Paul McGrath, 1989-96, Centre Back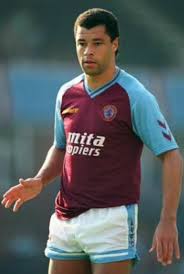 No Villa all-time Aston Villa team would be complete without the legendary Paul McGrath who spent 7 years with the club following a £400,000 move from Man United in 1989. His tough tackling and reading of the game made him one of the best defenders in his generation, a fact recognised by his PFA player of the year award in 1993. McGrath is such an icon at Villa Park that his chants are still sang by the fans over 20 years since he left the club, he lifted 2 League Cup medals with Villa in 1994 and 1996.
Martin Laursen, 2004-09, Centre Back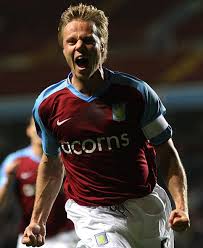 When Danish defender Martin Laursen signed for Villa in 2004 from AC Milan many saw the signing of a surprise given his high profile whereas many saw it as a risk due to his injury record having suffered with knee problems throughout his career. The worries were initially well placed as the big Dane had only managed 30 appearances by the end of the 2006-07 campaign, but it was the following season where Villa and Premier league fans alike saw just how good he was, a rock in the defence and a threat in the opposition area due to his strength and aerial ability, he was named fans player of the year and handed the captaincy. In 2009 a recurrence of his knee problems forced him to retire but in the games he did play his quality was clear to see.
Charlie Aitken, 1959-76, Left Back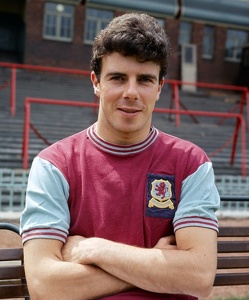 The ultimate Villa man, Scotsman Charlie Aitken still holds the all-time appearance record for Villa with 660 appearances for the club, 557 of those being starts. He stayed with the club through thick and thin in a way you would be unlikely to see in the modern game, over his 17 year career Aitken made the left back role his own and played in all three top tiers of English football as well as lifting the league cup with Villa in 1975.
Midfield
Gordon 'Sid' Cowans, 1976-94 (3 spells), Centre Midfield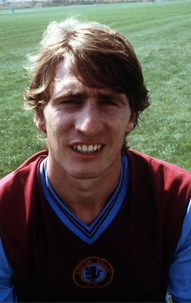 Gordon Cowans has Aston Villa in his blood, he joined as a schoolboy at the age of 12 back in 1976 and is still working with the club to this day in a coaching role. Cowans is a Villa great and club legend making over 400 appearances for the first team spread over 3 spells at the club. He was known for his technique, vision and passing ability but he was multi-talented player who became one of the most decorated players in Villa's history, certainly in this generation. He won the League Cup, the First Division Title, The European Cup and the European Super Cup whilst at the club.
Dennis Mortimer, 1975-85, Central Midfield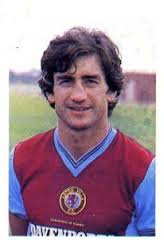 The man who captained Aston Villa's 1981 League title and 1982 European Cup winning sides joined the club from midlands rivals Coventry City in 1975 and is considered by many as the best player never to play for England. Mortimer played 403 times for Villa between 1975 to 1985 scoring 26 goals in the process and lifted the League cup, the League title and the European Cup.
Tony Morley 1979-1983, Left Wing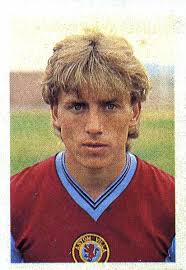 Blessed with skill, pace and technical ability, Tony Morley is one of the most exciting players to ever pull on the Claret and Blue and was the flair player in the 80's team that was built on hard work and It was Morley's run and cross that found itself to Peter With for the goal that won Villa the European Cup. Tony Morley played for Aston Villa 180 times scoring 34 goals in the process including one which won goal of the season in 1980-81 and was part of the side that won the League Title, European Cup and European Super Cup.
Brian Little, 1969-80, Right Wing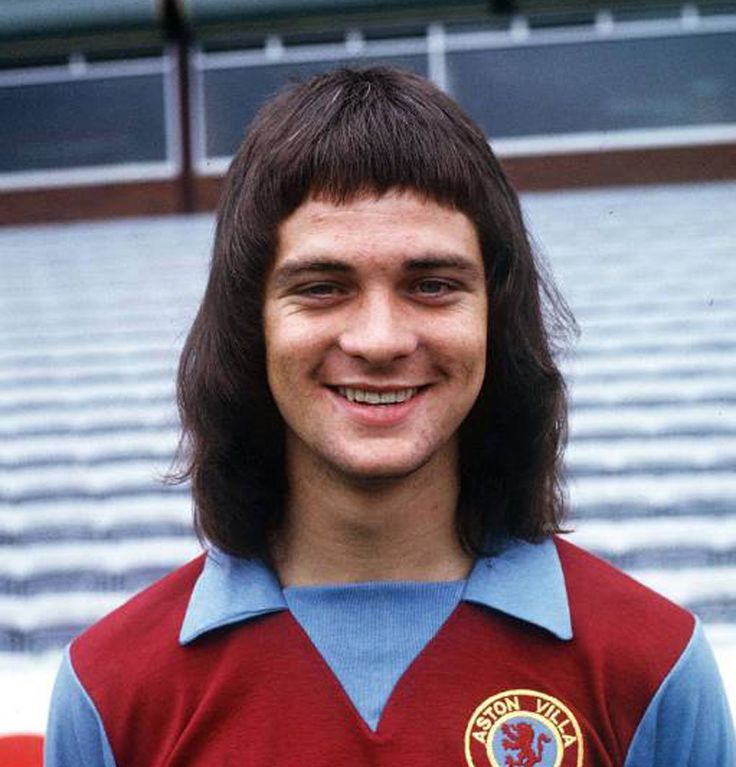 Brian Little is another name closely associated with Aston Villa, he is the only player to have won the League Cup as both player and manager. His versatility sees up put him on the wing to make sure he gets in the team. Having joined Villa in 1969 as a teenager he made his first team debut in October 197 with Villa in the Third Division
Attack
Peter Withe, 1980-85, Centre Forward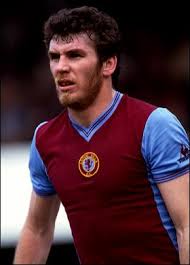 The striker who scored Aston Villa's most famous goal, albeit of his shin was Peter Withe. During his 5 years with the club Withe scored 90 goals in 233 appearances with 20 of those coming in the league title winning season. In fact his record of 20 league goals in one season is on that no player has matched to this day but his most famous moment in a Villa shirt was scoring the winner in the European cup final of 1982 against German giants Bayern Munich.


Thomas 'Pongo' Waring
1928-35, Centre Forward
Pongo Waring instantly endeared by scoring a hat-trick on his debut against city rivals Birmingham City and didn't stop scoring from then, he went on to score 167 goals in 226 appearances for the club during a 7 years stint after signing from Tranmere rovers for £4,700. A deadly finisher with a hugely likeable personality, his record of 49 league goals in the 1930-31 season is unlikely to ever be matched.






Using all our Villa knowledge we have and a bit of research this is our top Villa 11 of all time but we would love to hear your thoughts. Would you prefer to see Dwight Yorke or Andy Gray up front with Peter Withe, Do you disagree with us playing Mellberg at right back or Brian Little on the wing?? Are you livid that Peter McParland hasn't found himself into the team? Then let us know via the forum below, or better still suggest your own 11 and post it.