Randy Lerner Biography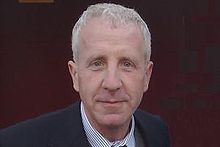 Aston Villa Chairman Randy Lerner is still looking to sell his interest in Premier League outfit Aston Villa, multiple parties have been credited with an interest with one party even being granted exclusivity but the deal later fell through. Lerner has always maintained that he has the best interest of the club at heart and will only sell if he believes the potential new owners are the right ones to take the club forward.
Randy Lerner was born February 21 1962 and was christened Randolph D Lerner, he is an American sports team owner and businessman and entrepreneur, he is the current owner and chairman of Aston Villa FC in the English Premier League. He was also the majority owner of American Football team the Cleveland Browns of the National Football League upon the death of Alfred Lerner in October 2002 until he sold his interest in the team in August 2012.
Lerner has been the chairman at Aston Villa FC since 2006.
The American credit card magnate spent 1983 at Clare College Cambridge and graduated from Columbia University in 1984. He worked as a lawyer in New York after graduating from Columbia Law before entering the business world and is a member of the New York and Columbia Bar Associations.
After moving on from the world of law Randy Lerner started off at the Progressive Corporation working as an investment analyst and started his own independent investment firm called Securities Advisors Inc which he owned and managed until 2001.
In the meantime his father, Al Lerner had built up an impressive business empire which included a seat as chairman of finance giant MBNA where he invested a whopping $800 million of his own money into the company. In 1993 Randy became a director and continued in this positon until his father's death in October 2002 when Randy became company chairman.
Randy Lerner was heavily involved in the sale of MBNA Corporation to Bank of America for $35 Billion in January 2006. Lerner is also known to be a philanthropist having supported the National Portrait Gallery since 2002, making multiple large donations since that time, the ground floor galleries of the building have been renamed "The Lerner Galleries" in recognition of his support.
Lerner has also given substantial support to his old school in the UK paying for the erection of a residential block of student accommodation at Clare College Cambridge.
During his time with The Cleveland Browns Lerner served as a member of the National Football League`s Business ventures committee.
Aston Villa FC
During his time in England furthering his education he began to follow the English football game, a passion which he continued long after he returned to the USA and in 2006 rumours were rife that Lerner intended to buy a Premier League club with Aston Villa said to be high on his list of possibilities. After a few weeks of intense speculation it was confirmed that Lerner had reached an agreement with previous chairman Doug Ellis for the sale of the club for a figure of £62.6 Million.
On August 25th 2006 the LSE announced that Lerner had secured 59.69% of Aston Villa shares and he appointed himself chairman of the club. He increased his holdings in September of the same year to 85.5% moving closer to taking full ownership of the club and becoming the Premier Leagues second American owners.
Since becoming chairman of Aston Villla Lerner has had his ups and downs, after initial relative success with Martin O Neill as manager the last few seasons have seen this once great club flirt with relegation. Lerner has made 3 managerial appointments during his tenure at the club, one controversial appointment came in June 2011 when he employed the manager of Villa`s second city Rival Birmingham city who had just overseen the clubs relegation for England's top league, Alec McLeish. The appointment was met with fury from Villa fans and on uninspiring season was all the time he was given before being replaced by fans choice Paul Lambert.
Lambert however has similar struggles and was also given his p45 towards the end of last season having lost the support of the players and fans.
Although Lerner is looking to sell the club he has invested heavily this term perhaps in an attempt to belay any relegation fears this term, new manager Time Sherwood took the team to last years FA Cup final and will be looking to push on this term. During his time as chairman at Villa Lerner has overseen some great innovations such as having a local charity as shirt sponsor. If Lerner were to move on I think many Villa fans would wish him well.