Larry Ellison - Aston Villa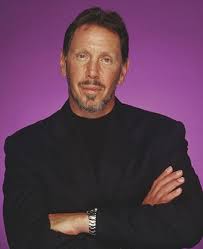 One of the big names being linked to the purchase of Aston Villa is Larry Ellison, co founder of Oracle and one of the richest men in the world, with a competitive nature the purchase of Aston Villa by Larry Ellison will surely see a huge influx of new players to villa park and an exciting future.
See below Aston Villa Rumour`s biography giving you an insight in one of our possible buyers.
Larry Ellison , Lawrence Joseph Ellison born17 August 1944 in New York City ( United States ) as an American businessman, he is the co-founder of the firm Oracle Corporation specializing in database management system ( Oracle ). In 2015 his fortune is estimated by Forbes at 54 billion US dollars, making it the fifth richest person in the world .
On 19 September 2014, he left his position as CEO of Oracle 2 , but remaining CTO at Oracle, in addition, he also became chairman of the group's board.
America's Cup – Larry Ellison owns the American challenge ship BMW Oracle Racing who participated in the America's Cup in 2003 , failing in the final of the Louis Vuitton Cup against the Swiss boat Alinghi .
In 2007 ( 32 th America's Cup), the BMW Oracle challenge was among the favorite teams, as also the team of Kiwis Emirates Team New Zealand to challenge the Swiss boat. But BMW Oracle finally lost in the semifinals of the Louis Vuitton Cup challenge against the Italian Luna Rossa and finally could not take revenge on Alinghi.
2010: Victory of the trimaran USA-17 nicknamed "Dogzilla" facing the catamaran Alinghi through a rig with rigid sail incredibly effective. victory in both races.
2013: Realizing the most incredible comeback in the history of sport, Oracle Team USA Larry Ellison struck the New Zealand Emirates Team New Zealand and won the 34th America's Cup in San Francisco Bay September 25, 2013.
Larry Ellison makes a cameo appearance in the movie Iron Man 2 , where he plays himself. In 2012, he bought the Hawaiian island of Lanai . He is the owner of the tennis tournament at Indian Wells Masters
What is your opinion on Larry Ellison, would you like him to buy Aston villa from Randy Lerner, or would you prefer some one else to purchase our great club, let us know your thoughts at Astonvillarumours@gmail.com.