Arsenal
Could Sanchez be utilized more as a forward
Well looks like Arsenals lack of summer signings is already proving a problem as an injury to Danny Welbeck has ruled him out till after christmas. With many pundits doubting Oliver Giroud credentials of helping Arsenal win the title and Theo Walcott never really developing into the elite ennglish centre forward Arsenal need, we ask could Alexis Sanchez prove to be a possible solution. He certanly has an eye for goal, we saw that last season and before Arsene Wenger purchased Welbeck many of us thought he could be used in this role, with his excellent link up play he may also improve Girouds goal tally just as the Suaze & Sturridge partnership did for Liverpool. What do you think email us at astonvillarumours@gmail.com
Should Arsenal improve their outfield
Well the transfer window has come to an end and Arsenal did not buy a new striker, even after Arsene Wenger`s comments that he was on the prowl for some new outfield talent especially up-front. There is no doubting Oliver Giroud as a player, he scored 19 goals last season, 14 of which in the league while fellow front man Danny Welbeck only managed 8 goals in all competitions, in fact the majority of Arsenal goals coming from Alexis Sanchez with 25 goals.
Many Arsenal fans had hopes of a new striker for this season and the club have been linked to numerous forwards throughout the transfer window, these included Christian Benteke, Karim Benzema and Charlie Austin from QPR to name a few.
Now that the transfer window comes to a close Arsene Wenger will have to now wait for January window before Arsene Wenger has the opportunity to dip back into the transfer market.
Although Arsenal haven`t bolstered their forward line other Premiership contenders have, we look at some of the signing by Arsenal rivals.
Man City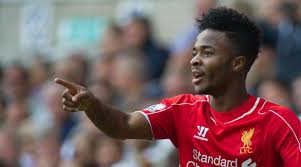 Man City have had a busy transfer window as usual with many players coming and going, improvements to the frontline include Raheem Sterling for a massive £44 million pounds with a possible £5 million in add-ons, although out of Arsenals price range Raheem Sterling will give Man City even more attacking options. Another player that gives Man City more attacking options is the attacking midfielder Kevin De Bruyne regarded as one of the best playmakers in the world he will surely make a great addition to the Man City squad. These will be joining an already formidable forward line including last year's premierships top scorer Kun Agüero.
Manchester United
- Man Utd purchases include Dutch winger Memphis Depay for £25 million, at only 21 he already has an impressive goal scoring record for PSV Eindhoven with 29 goals in 90 games. Another signing by Manchester United is Anthony Martial from Monaco, for a huge fee of £36 million that could rise up to £58 million, making him the most expensive teenager in the world.
Chelsea
- Last year's premiership champions already have great players including Diego Costa scorer of 20 premier league goals last season, with Hazard scoring 14 goals from the middle of the park. Imports for Chelsea include the winger Pedro from Barcelona, beating Man United to his signature, this will surely be an excellent addition to the Chelsea squad bringing more goals. Another signing for Chelsea is Falcao, although a flop at Man United while on loan last season, he does have a proven record as a goal scorer and if Mourinho can rejuvenate him to his previous form that includes 52 goals in 68 games at Atletico Madrid, he could be an excellent addition to the club.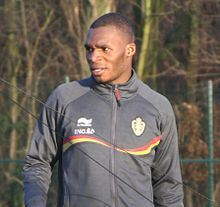 Liverpool
- Liverpool have been busy in the transfer market this summer with their marquee signing of Christian Benteke from Aston Villa for £32.5 million, a proven premier league goal scorer Benteke was also linked with Arsenal and may have given them those extra goals they need to win the title. Another player Liverpool bought with an eye for goal is Danny Ings who made the top scorer table last year with 11 goals for Burnley.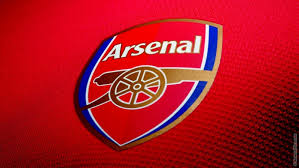 Alessio Romagnoli transferred to AC Milan
The Italian Under-21 international Alessio Romagnoli is facing a change from AS Roma to league rivals AC Milan. The 20 year old professional footballer is on set to complete the medical check-up at the Serie A club Milan.
The trained at AS Roma defender was already in the last season at Sampdoria on loan Genoa, where he had also worked with the current Milan coach Sinisa Mihajlovic. Italyregard to media reports the 18-time champions will pay a total of 25 million euros plus bonuses for the young talent.
AS Roma striker Doumbia gives back to CSKA Moscow
The Italian Football first division side AS Roma striker Seydou Doumbia gives his after only half a year back at CSKA Moscow. The Ivorian striker replaced first by the beginning of next year on loan to his former club, as the Roma announced.
The 27-year-old was replaced in January for just under 16 million euros from the Russian club in the Italian capital, had there but can never prevail and scored in 13 league appearances for the Giallorossi just two hits.Doumbias replacement at AS Roma is connected to the former Bundesliga player Edin Dzeko ready already. The attacker of Manchester Citywas already last week in Italy landed, his move to Serie A will be officially announced in the coming days.
Klinsmann congratulates Breno comeback
Juergen Klinsmann has his former protege Breno from Bayern common-hours congratulated comeback.
"Wonderful to see you with the Sao Paulo back on the pitch !!" wrote the current coach of the US national soccer team via Twitter and Linked equal to the FC-game to return to the square Brenos after more than four years. The now 25-year-old was in the city duel between his new club and Corinthians on as a substitute in the 58th minute. Breno was changed in January 2008 to Bavaria.Klinsmann took over the Munich in the summer of the same year as manager.
---